Wow, I never thought when I quit my full-time job at Kinsta back in January of 2020 that a pandemic was looming. This has been one crazy year, and I'm hoping in 2021 that things will get back to normal, or what we might consider a "new normal."
Practiced saying "no"
One of the biggest things I've learned as an entrepreneur is that you have to learn how to say "no," and move on. If you don't, you'll never get anything done. You can say no in a polite way, but don't dwell on these things.
After leaving Kinsta, I got contacted by so many people wanting me to write blog posts, do interviews, even join their companies. While I was flattered, I had to be firm in my commitment and say no.
I've always liked the following quote, and it's something I try to always keep in the back of my mind, both with work and life.
Learn to say 'no' to the good, so you can say 'yes' to the best. — John C. Maxwell 👍
Click to Post
I'll be writing more this next year, yay!
This year, it's been an adventure for Brett and me juggling how to handle our WordPress plugin business. From development, support tickets, and miscellaneous tasks like paying VAT. We are continuously learning, which is always good, and have seen a lot of growth.
However, we both realized over the course of this year that I dove into the plugins a little too much, and in the end, pretty much stopped writing altogether. A friend of ours from where we both used to work gave us some advice, and that is that I should be doing what I love if we want to succeed. And we both agreed.
So heading into 2021, you can expect to see me writing and publishing a lot more content again. Writing is where my passion lies, and I'm excited to get back to it. Ironically that is what I quit my job to do, but that's not what happened.
And not to worry, Brett and I have been streamlining our systems and workflows over the past couple of months, so it doesn't take away from development or support as we continue to improve our plugins. Some of the content I'll be working on is documentation on how to use our plugins better. So it should be a win-win.
Treating others with kindness and respect
Now for a more controversial subject.
2020 will no doubt go down in history as the year of hatred and non-stop political chaos. I've learned it's best for me emotionally to ignore the news and focus on what makes me happy, which is working, family, and of course, some movies and Xbox once in a while. I also enjoy playing around with my new Macs. If you asked me what happened this week in the news I actually couldn't tell you, because I shut it all out.
Some might say that ignoring things isn't the solution either. And they might be right. But people are so polar opposite these days it seems like it's best to stay out of it. Having a chill conversation about things doesn't seem possible anymore (both with friends and family).
It used to be fun to debate certain topics, but these days it almost always ends up with someone hurt. The saying, "I respect your opinion, but I don't agree with it," has gone from what used to be a polite way to end a conversation to now what people view as trying to stoke the fire.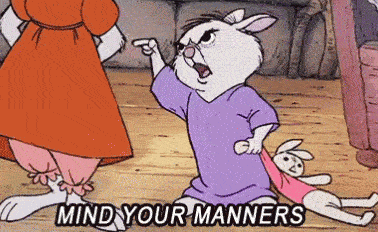 I've made some comments this year I'm not proud of. So I'm trying to approach every conversation from here on out as I would if I were back in Sabbath School as a kid. And that is by using the golden rule: the principle of treating others as you want to be treated. If everyone took a second to apply this before speaking out, I think we could get along better.
Not taking things for granted
There are a lot of people struggling right now, financially, mentally, and physically. It's important not to take what we have for granted.
My parents had a health scare earlier this year. Long story short, they both got diagnosed with COVID-19 the same day, and there were some moments with one of them struggling with oxygen levels. I'm happy to report they are both doing well now, but this definitely gave me some perspective on things.
Even with everything that went on this year, I'm excited for 2021. There are a lot of promising things on the horizon. Wishing everyone a safe, healthy, and prosperous new year!