Hey everyone! After some very long and difficult deliberation, I have decided to step down from my role as CMO at Kinsta (effective January 2020).
Helping scale the company from a small team to what is now one of the fastest growing managed WordPress hosts in the industry has been hands down the most exciting and proudest moments of my career.
Some of you may not know this, but I was actually one of Kinsta's first clients (16th to be exact). 😄 I fell in love with their service and mission since day one. And ever since then it has been an adventure!
I joined the Kinsta team in official capacity back in 2016. While that may not seem very long to some, it feels like I've known many at Kinsta for a lot longer. Unless you've worked at a startup before, it's hard to put into words just how close you become over a short amount of time. You share everything, from challenges to successes.
I'm proud to call everyone who works at Kinsta, not just colleagues, but friends.
Some fun facts about my time at Kinsta
Wrote 297 blog posts, 150 KB articles, 13 case studies, and 55 feature updates.
I got the chance to visit the beautiful city of Budapest, Hungary, twice! 🇭🇺
W

rote a book about How to Speed up WordPress. 📖

Made 884 commits to the Kinsta website.
I got to chat with thousands of awesome individuals in the WordPress community.
Why am I leaving?
Long story short, what I didn't realize was the toll all of those late nights hustling would have on me health-wise. I would call myself a workaholic, and my self-destructing nature, unfortunately, got the best of me. I've had significant health issues before in my life, and I know how bad things can get. Therefore I want to make sure I never get to that point again.
So I've decided to take a step back and focus on a few of my own projects for the next couple of years while giving myself some time to recharge. On a positive note, Kinsta is by no means a startup anymore. It has indeed become a brand people love and trust in the WordPress community. The team (100+ now) is made up of some of the most talented folks in the industry, and there is no stopping them!
I could never say thanks enough to Mark (Kinsta's CEO) for letting me be a part of something few ever get to experience.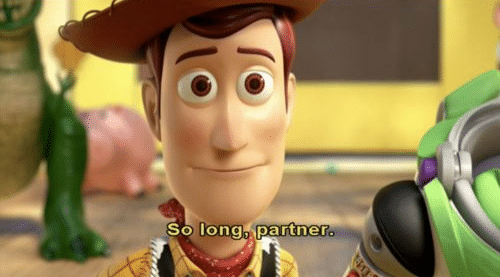 So what's next for me?
Well, you'll probably see me blogging over at woorkup on a more regular basis. I enjoy writing, and it's actually quite relaxing for me. I'll also be working on a couple of premium WordPress plugins that my brother and I develop: Perfmatters, Novashare, and WP Coupons.
I love hiking, so you can count on me spending some more time out on the trails here in Arizona. 🌵