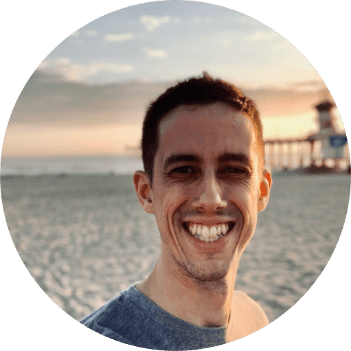 Hi, I'm Brian Jackson
I'm a blogger and entrepreneur from sunny Scottsdale, Arizona.
I co-founded forgemedia LLC, a digital agency I run with my brother. Prior to that, I was the CMO at Kinsta. I have a passion for crafting actionable content derived from first-hand experience, along with performance-driven WordPress development. I've written over 5,000 blog posts and have helped grow sites organically from zero to 1+ million visitors per month.
I've been an entrepreneur from a young age. I started dropshipping CDs and DVDs on eBay in the 6th grade and have been doing internet marketing ever since. Check out all the hard lessons I've learned along the way.
Learn to say 'no' to the good so you can say 'yes' to the best. — John C. Maxwell
I'm a proud Seventh-day Adventist and PK (pastor's kid). I owe everything I have to Jesus Christ.
Fun facts about me
I've been using WordPress for 12+ years.
I blog about marketing, SEO, and productivity topics over at woorkup.
I help develop the following plugins: Perfmatters, Novashare, and WP Coupons.
I consider myself an autodidact and love learning new things.
I'm a super seller on Flippa with over $20,000 in sales.
I sold a web hosting company in college that hosted 700+ websites.
Received the Microsoft MVP Award in the Windows Expert-IT Pro category.
I run a gluten-free blog dedicated to helping those suffering from Celiac Disease, UC, and Crohn's. I've been gluten-free for years.
I'm addicted to disaster movies, synthwave music (check out my playlist), crypto currency, and Rocket League.
I like to chat about investing, crypto, and early retirement.
Recently featured or mentioned on
I've been featured on blogs such as Smashing Magazine, Moz, Ahrefs, Sucuri, Forbes, AdEspresso, Cloudinary, Web Design Ledger, speckyboy, designmodo, Themeisle, WPExplorer, The Hoth, WHSR, Scotch.io, RobbieRichards, Wishpond, TweetDis, CodeInWP, WPfounders, WP Dev Shed, Torque, and more.
Podcasts